The Arc Dearborn
Established in 1954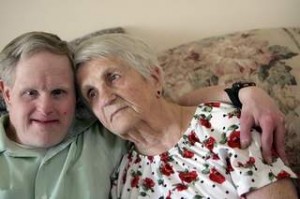 Our history is a story of children and their families learning to cope in a society that was not ready to accept children with intellectual and developmental disabilities. Our story actually begins in 1950 when seven children were dismissed from the Dearborn Public Schools Special Program. Seven families joined forces to create services and programs of their own for their loved ones. Meetings were held in the home of Cass Miller, who became the first president of the organization in 1954. The original name of our organization was The Association for Retarded Children, which was part of a local, state and national program. This began our affiliation with The Arc.  Members increased monthly. Our motto in those days was,  "Out of the darkness and into the light."
Several location changes followed. Murl Corl became the second President in 1965 and maintained involvement in The Arc until his death in 1972. Cass Miller and Murl Corl, their families and the five other founding families were inspired to provided services for the children and adults with developmental disabilities in our community.
Other noteworthy happenings:
Organization's name change in December, 1975, to Dearborn Association for Retarded Citizens, Inc.
Opening of Cambridge Manor Group Home in January, 1978
Community Program reinstituted in September, 1986.
Opening of Oakman Home Group Home in April, 1988.
Program and offices moved to Piersante Building on Schaefer in Dearborn, August, 1991.
Opening of Kingswood Group Home in December, 1992.
Arc Community Program became funded in August, 1994 and expanded in 1997.
Arc Community Program and The Arc offices moved in January, 2001.
The Arc Dearborn has maintained an affiliation with both the State and National Arc's since 1954.
Program and offices moved to 22450 Park St. in Dearborn (Current Location), June, 2011.