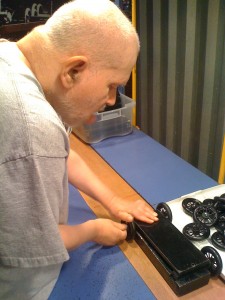 Mission Statement
The Arc Community Program provides quality service, guidance and support to empower each individual with the opportunity to grow personally, emotionally and spiritually.
We embrace a person-centered approach, allowing individuals to expand their leisure, volunteer and work interests by offering meaningful community experiences.
In conjunction with our core values, we ensure enriching opportunities for each individual to thrive in an atmosphere of dignity, respect and support.
Core Values
We value the abilities of each individual.
We seek to empower individuals to achieve independence.
We respect the physical, social, emotional, and spiritual needs of the individuals and families we serve.
We utilize effective communication and teamwork to promote a positive work environment.
We treat all with kindness, dignity and respect.
If you are interested in finding out more about the Community Program, please call The Arc at 313-562-1787.
CLICK HERE for our Updated Notice of Privacy Practices