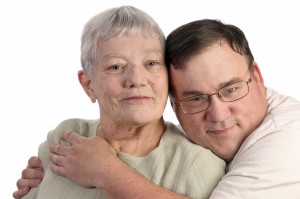 Long before losing a parent or other crisis happens, it's important for families who have a loved one with a disability to have a plan in place.
Begin planning when your child is identified as having a disability and revise your plan as your child grows into adulthood.
The individual with a disability should share in developing the plan, and it should reflect what that person would like for his or her life.
Many people with developmental disabilities just need informal assistance and guidance from others, but in other cases, there may be a need for more.
It is important to ensure your son or daughter is financially secure when you can no longer provide help. In addition to applying for Supplemental Security Income (SSI), which can provide your child with a limited income, you may want to consider establishing a special needs trust. A special needs trust helps families provide for the financial future of their loved one without affecting eligibility for government benefits. Government programs are limited to basics like food, shelter and medical care. A special needs trust can pay for items not covered by government benefits.
You will also want to plan for your child's health care coverage and for where your child will live when you can no longer provide care – or when he or she is ready to be more independent.
Take steps to help your child become more independent. Connect with other families and local, state, and national organizations that can offer you information and support.
Please contact us with any questions you may have.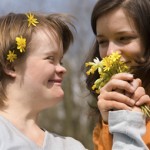 We're Here to Help.
info@thearcdearborn.org
The Arc Dearborn
22450 Park St.
Dearborn, MI 48124-2730
(313) 562-1787