Do you have a question about your child's special education program?
Would you like information about your child's disability?
Do you want to talk to another parent in your community going through the same issues you are?
Are you interested in finding a workshop near you?
The Arc Dearborn, through the Michigan Alliance for Families, hosts a Parent Mentor who lives in the area, has knowledge of disabilities and educational issues, and is familiar with local community resources including organizations, professionals, and other parents. Parent Mentors will connect families with the resources they need, provide information and assistance, host a series of learning opportunities, and help develop leadership skills.
If you are in need of a Parent Mentor, please contact: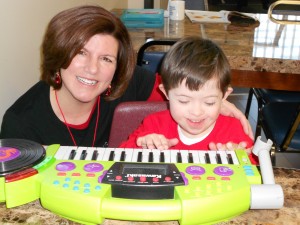 Clare Brick
clare@michiganallianceforfamilies.org
Michigan Alliance for Families
c/o The Arc Dearborn
22450 Park St.
Dearborn, MI 48124-2730
(800) 552-4821
(313) 969-5744